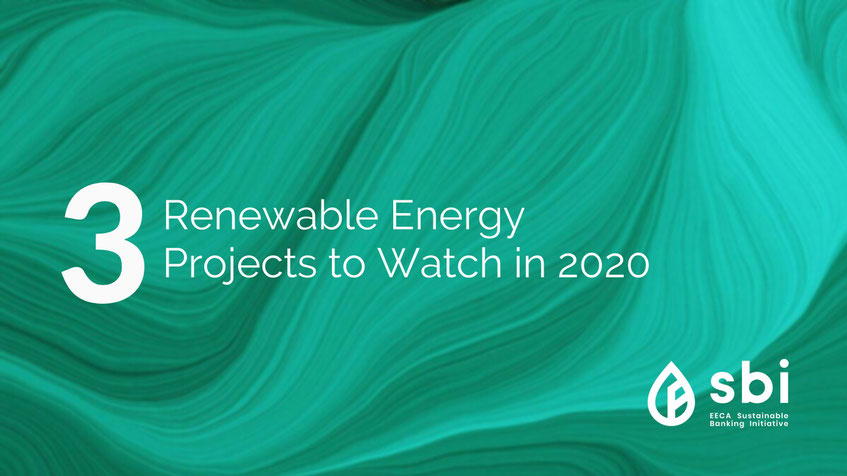 Renewable energy is one of the fastest growing markets across the globe. The recent coronavirus pandemic and economic downturn hurt but do not halt the global growth in renewable power capacity. Today, the number of new renewable power installations worldwide is expected to continue decreasing - probably suffering the strongest blow in 20 years. However, the market is optimistic about the long-term growth and as suggests Deloitte's 2020 Renewable Energy Industry Midyear Outlook, 'continued state commitments to clean energy, renewables' competitive costs, and mature technologies will likely ensure long-term growth'.
The growth is expected to resume in the Eastern Europe, Caucasus and Central Asia region, too. We have highlighted three renewable energy projects that are currently implemented or in progress in the region and that can be replicated throughout the industry.
Qartli, the first wind farm in Georgia and the Caucasus Mountains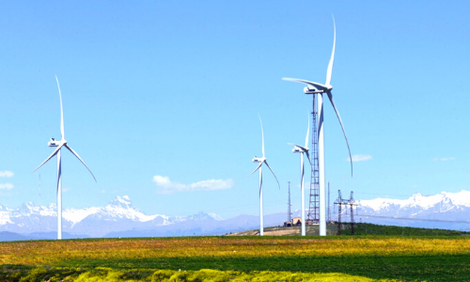 Operating since 2016, Qartli Windfarm has six wind turbines that together generate about 85 gigawatt hours of renewable energy annually.
Qartli Windfarm 'shows that wind energy works and is reliable and that it is a safe and smart investment,' says Gerrit-Jan Brunink, Senior Investment Officer Energy and Climate at Triodos Investment Management, a company that invested in the windfarm. The wind power plant is mentioned as a key rating driver in Fitch Ratings' decision where Fitch Ratings has assigned Georgia Global Utilities JSC a final Long-Term Issuer Default Rating (IDR) of 'B+' with the Outlook on the IDR being stable.
Qartli Windfarm contributes to various Sustainable Development Goals (SDGs). The largest contribution is made to SDG 7: affordable and sustainable energy. It also contributes to decent work and economic growth (SDG 8) in Georgia, action against climate change (SDG 13) and more and better partnerships for sustainable development (SDG 17).
The Saran solar power plant in Kazakhstan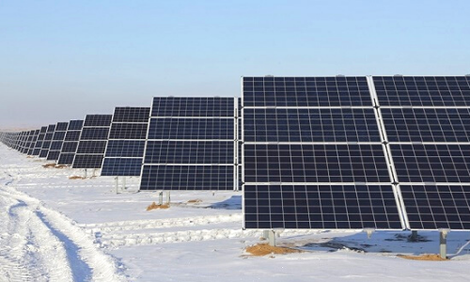 Kazakhstan boasts Central Asia's largest Saran solar power plant. Located in the Karaganda Region, the power plant began operating in February 2019. The cost of the 100-megawatt project is USD137 million. The SES Saran solar project was financed by the European Bank for Reconstruction and Development and built by German developer Goldbeck.
In December 2020, Kazakhstan plans to launch nine renewable energy projects, with another tranche of ten projects to start later next year. The 19 projects worth USD1.1 billion are Kazakhstan's latest effort to go green and diversify its energy supply. The first nine projects will be supported by Kazakh Invest, which is the main company responsible for overseeing the country's investments and providing assistance to foreign and local investors.
The Masrik solar plant in Armenia
In mid-July 2020, The European Bank for Reconstruction and Development, IFC, and the European Union (EU) announced that they agreed to support the development of the first utility-scale solar power plant in Armenia, which is also the first for the Caucasus.
The Masrik solar plant, located in Mets Masrik, Gegharkunik Province, is being developed by Fotowatio Renewable Ventures, part of Abdul Latif Jameel Energy, a global leader in utility-scale renewable energy projects. It is expected to generate more than 128 gigawatt-hours of electricity annually at a competitive tariff of 4.19 cents per kilowatt-hour. The 55 MW power plant will displace the release of 40,000 tons of carbon emissions annually. It is expected to improve Armenia's renewable energy supply and help the country minimize its reliance on imported fuels.
Parandzem Avagyan
EECA Sustainable Banking Initiative