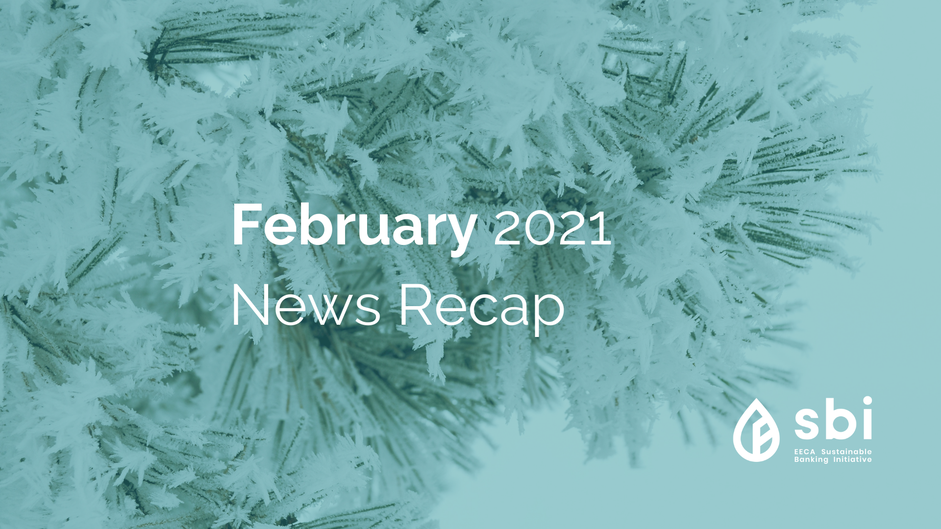 Explore our February 2021 monthly recap of news on sustainable finance and green investments in EECA countries.
EBRD and UNDP to pilot social impact bond in Armenia
The two institutions agreed to structure a social impact bond, linking financial success to the delivery of measured social outcomes. Learn more... 
E5P grant to boost energy efficiency in Ukraine's Dnipro
EUR 5.5 million from the Eastern Europe Energy Efficiency and Environment Partnership Fund - E5P multi-donor fund will be provided for greater energy efficiency Ukraine's Dnipro. Learn more... 
What we've learnt from 10 years in the green bonds market
Let's see what have been explored within the last decade in the green bonds market? Learn more...
Global green bond issuance hit new record high last year
Global green bond issuance reached a record high of $269.5 billion by the end of last year and could reach $400-$450 billion this year, presents the recent report by the Climate Bonds Initiative. Learn more...
The NBG Signs The Second Cooperation Agreement With IFC To Boost Sustainable Finance
The National Bank of Georgia signed a Cooperation Agreement with the IFC - International Finance Corporation to boost the development of sustainable finance products and governance of environmental and social matters (ESG) in Georgia. Learn more...