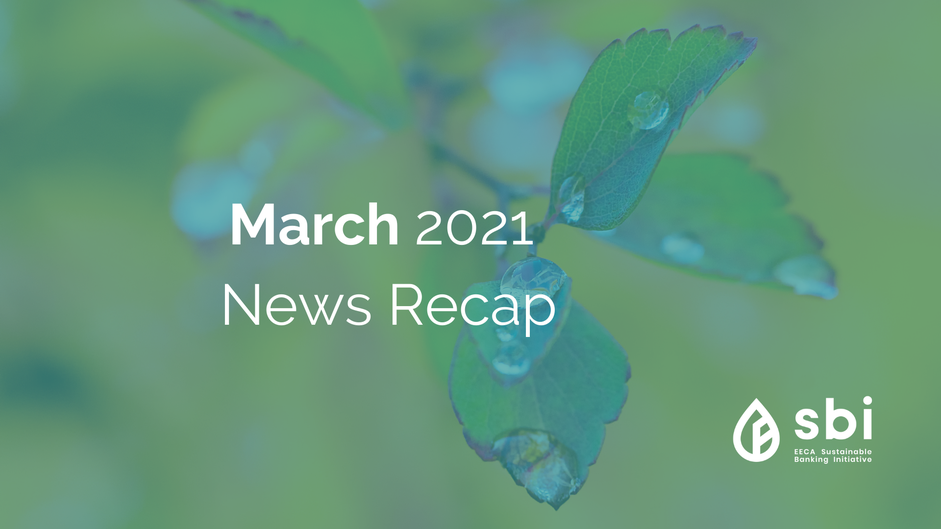 Learn March 2021 monthly highlights on sustainable finance and green investments in the countries of the EECA region.
Why gender has to be at the heart of the agenda for green
"In the developing world, women are often the primary agricultural producers. As farmers, entrepreneurs, producers, consumers and household managers, women are key for implementing low-carbon strategies – and thus important agents of change." Learn more... 
EBRD and Green Climate Fund extend green programme that spans 3 continents
Thousands of individual investments in technologies reducing emissions and enhancing resilience to climate change will be supported within the next phase of the successful large-scale partnership between the European Bank for Reconstruction and Development (EBRD) and Green Climate Fund. Learn more... 
New loan extension will avoid CO2 emissions of 800,000 tonnes a year
The new extension will help maintain momentum and continue scaling up gender-responsive green financing. It is estimated that the latest extension will avoid CO2 emissions of 800,000 tonnes per year, which is equivalent to retiring 125 MW of coal-fired electricity generation capacity. Learn more...