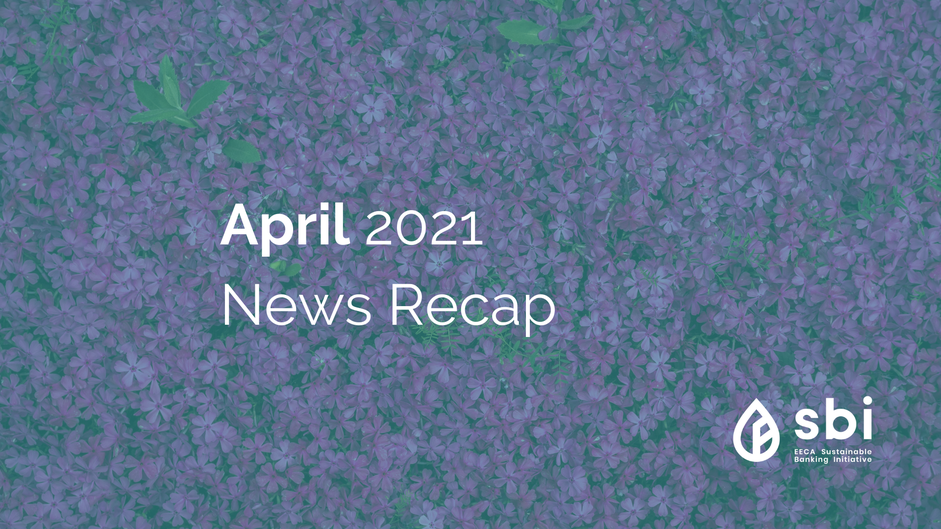 Read our monthly recap for April 2021 incorporating news on sustainable finance and green investments in the EECA countries.
ESG importance continues rise in investors' weighting despite Covid-19 pandemic
While the report sees ESG continuing to grow in importance, it also discusses other factors affecting investors' view on the attractiveness or risk of a specific market. Liquidity remains a key challenge for many EBRD countries, especially those with small domestic markets. "In a global downturn, emerging and frontier investment destinations are some of the first to see outflows and suffer disproportionately," the report cites one investor as saying. Learn more... 
New coordination body for Sustainable Public Procurement in Ukraine
New coordination body aims to coordinate activities on promotion and application of Sustainable Public Procurement (SPP) in Ukraine. Learn more... 
EBRD will help Kazakhstan achieve carbon neutrality by 2060
Kazakhstan aims to achieve carbon neutrality by 2060. USD 535 million channelled by the European Bank for Reconstruction and Development (EBRD) to renewable projects in Kazakhstan to date. Learn more...
How COVID-19 gave renewables an energy boost?
"Even as global energy use plummeted last year, the amount of power generated from renewable sources like wind, hydropower and solar hit a record." Learn more...
EBRD and GCF expand green finance in Armenia
USD 6 million financial package by EBRD and Green Climate Fund will support Armenia's transition to a low-carbon and climate-resilient economy. Learn more...
7 Solar Asset Management Predictions for 2021
With the disruption of 2020, it has never been more important to be able to anticipate change and build resiliency into solar asset management activities. Learn more...
RP Global closes exit from Georgian renewables JV
Under the GRPC umbrella, the partners built and commissioned two HPPs totalling 50 MW in Georgia's Svaneti region. Learn more...
Progress on Sustainable Public Procurement in the Republic of Moldova
Recent developments in Sustainable Public Procurement (SPP) in Moldova. Learn more...