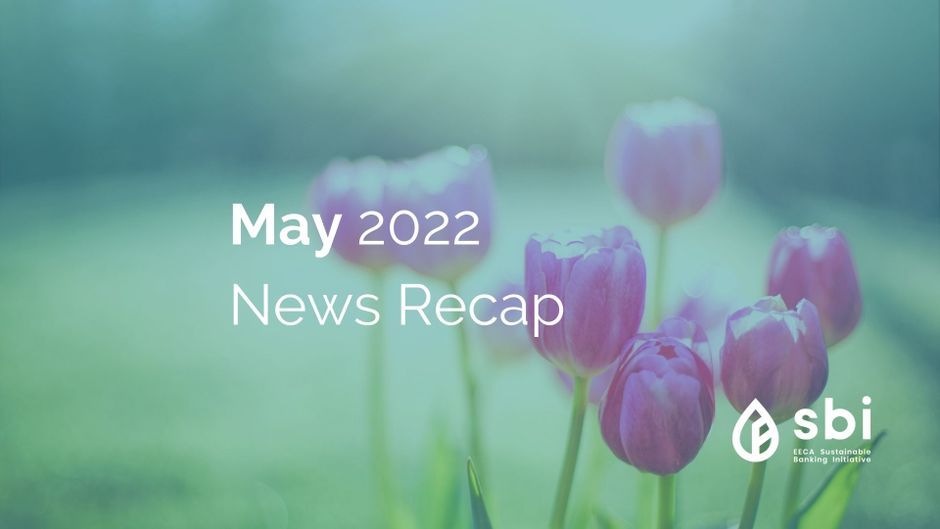 Read the news highlights for May 2022.
Energy-efficiency modernisations in public buildings improve learning environments and support the energy transition in Georgia
The celebration of the Nefco's first implemented energy efficiency project in Georgia coincides with the signing of a new EUR 6.5 million project for energy-efficiency modernisation in public schools in remote mountainous regions in the country.  Learn more... 
EBRD supports Ukraine electricity transmission company, backed by EU guarantee
EBRD will repurpose EUR 50 million of loan to NPC UKRENERGO for liquidity. In its turn, the European Fund for Sustainable Development (EFSD) will provide first loss guarantee. Learn more...
Moody's Slashes Sustainable Finance Market Forecast as Intensifying Headwinds Pressure Volumes
According to a new report of the Moody's ESG Solutions, issuances of green, social, sustainability and sustainability-linked (GSSS) bonds are expected to be flat at roughly USD 1 trillion in 2022, ending a multi-year run of rapid growth. Learn more...
EBRD is promoting climate finance and SME lending in Tajikistan
A financial package of USD 7 million to Bank Arvand ЗАО Банк "Арванд" includes a USD 3 million loan under the EBRD GEFF aiming to increase access to green technologies for local households and SMEs in Tajikistan. The loan is also supported by concessional financing from the Green Climate Fund. Learn more...
UzAssystem to help Kyrgyzstan with development of projects in field of RES
According to the signed MoU, UzAssystem and the National Energy Holding Company of Kyrgyzstan will jointly develop projects for hydroelectric power plants, solar and wind power plants, as well as cooperate in the management of these projects. They will also create a digital model of the Kyrgyz power grids. Learn more...