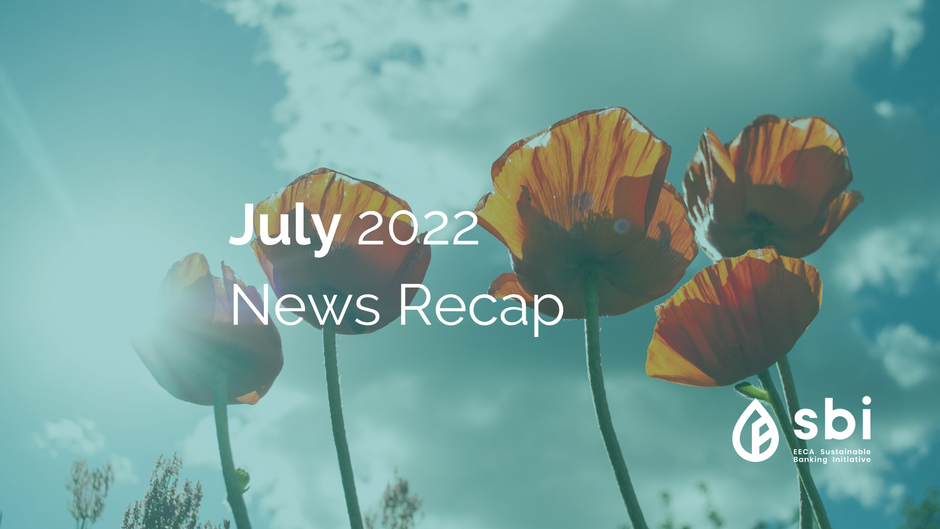 "Wind Energy in Georgia 2022" brief report is out! Click here to download the report.
Below are the news highlights of June 2022.
EU Parliament approves adding nuclear, gas to green list
A press statement says that 278 Members of the European Parliament (MEPs) have voted in favour of the resolution, 328 were against and 33 abstained. An absolute majority had to be reached in order for the European Commission's Taxonomy Delegated Act to be vetoed. Learn more... 
Total Eren brings online 131-MWp solar PV park in Uzbekistan
Total Eren has commissioned a 131MWp solar project in Uzbekistan, the independent power producer's first to exclusively use bifacial modules. Learn more...
Trade bodies call for renewables-led recovery for Ukraine
European and Ukrainian solar trade associations have called for Ukraine's post-war recovery to be based on renewable energy, urging the country's leaders to set a target of at least 50% of renewables in electricity production by 2030. Learn more...
Uzbekistan opens RfP in tender for 500 MW of fresh solar
Request for proposals for 500 MW of solar energy has been announced. Learn more...
EBRD finances first-ever green taxi project
More than 60 per cent of the nearly 900,000 residents of Dushanbe, Tajikistan's capital and the country's largest municipality will now be able to enjoy environmentally friendlier and safer taxi rides thanks to the introduction of electric taxis. Learn more...
Eurozone banks are underestimating the hit from climate change, warns ECB
The ECB said a figure of €70bn of losses from the short-term impact of higher carbon emission prices and extreme weather events, put together by 41 of the biggest banks in the currency bloc, "significantly understates the actual climate-related risk". Learn more...
Wind industry charts path out of energy crises with action plan for world leaders
The five-point plan, Accelerating renewables to achieve energy security, affordability and climate action, addresses the need to restore order to energy markets while meeting climate goals and creating a secure, stable energy transition. Learn more...
New Water Code adopted: Legal reforms in Armenia progress towards better preservation of water resources
Armenia adopted a package of amendments to its Water Code, which has been developed with the support of the European Union. Learn more...
Sustainable Bond Volumes Outperform Broader Market to Reach Record Share: Moody's
Sustainable bond issuance outperformed the broader market in the second quarter of 2022, reaching a record 15% of global total issuance, according to a new report from Moody's ESG Solutions. Learn more...
ECB, ESRB Report Finds Climate Shocks Can Spread Quickly Across Banks, Companies, Financial System
The report, "The macroprudential challenge of climate change," explores how climate shocks can affect the European financial system, particularly examining the systemic nature of climate risks, and discussing options for a coordinated European macroprudential policy response. Learn more...
EBRD invests KZT 50 billion in Kazakhstan Railways bond