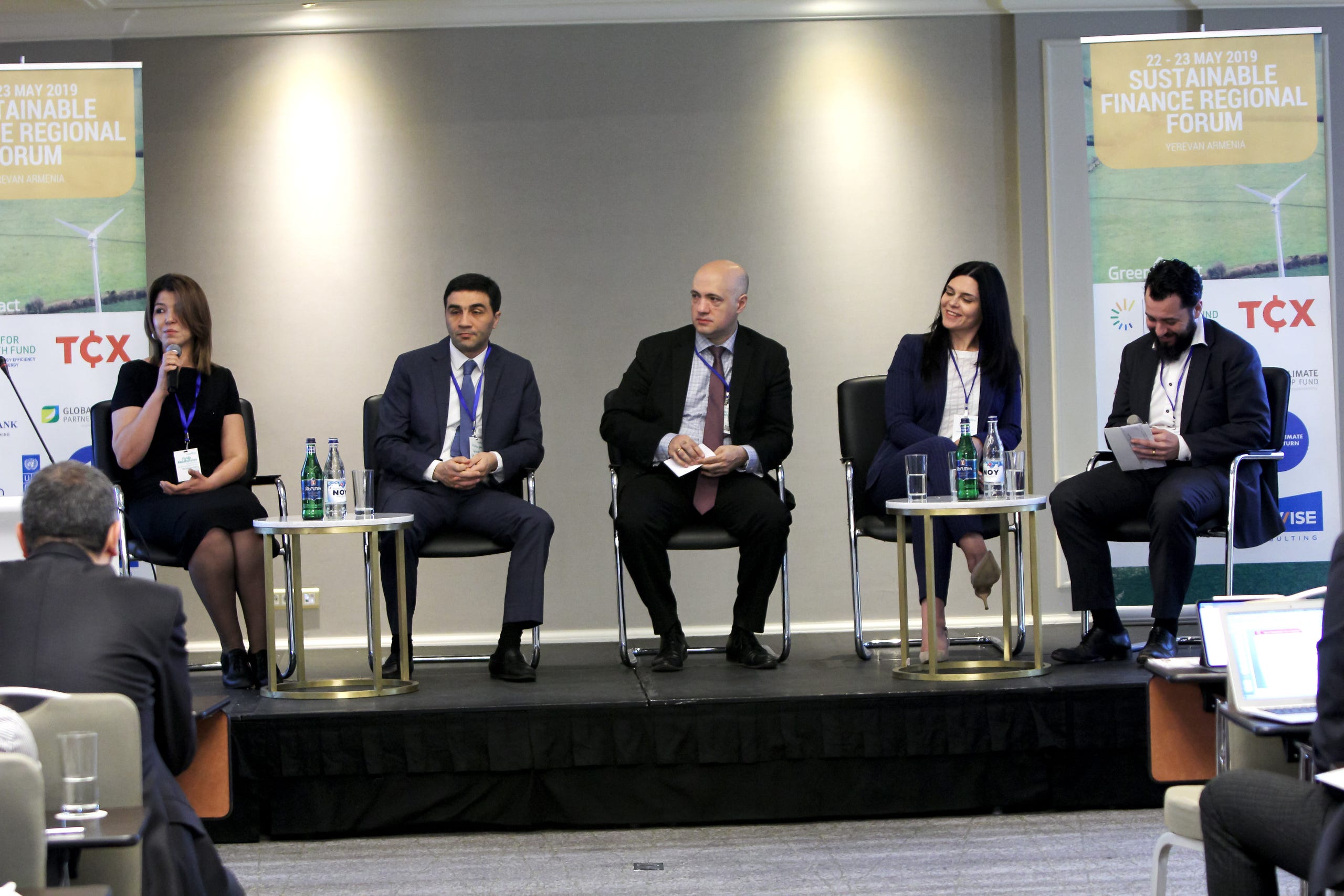 SUSTAINABLE FINANCE FORUM
EASTERN EUROPE CAUCASUS CENTRAL ASIA
On 22-23 May the inaugural edition of Sustainable Finance Forum took place in Yerevan, Armenia.
The goal of the forum was to catalyze investments for sustainable infrastructure and development in the region, through innovative financing models.
The forum was specifically designed for impact investors, commercial banks, microfinance institutions, SME-s and start-ups that have a business model incorporating environmental and social impact. Nearly 150 international and local financial organizations were involved in the conference. Topics such as improving the infrastructure investment environment, cooperation between private and public sectors, green economy financing opportunities and others were included in the agenda of the forum.
The Minister of Nature Protection of the Republic of Armenia Erik Grigoryan and UNDP Resident Representative in Armenia Dmitry Mariyasin had a welcome speech at the forum. The second day of the forum was kicked off by Marcos Athias Neto who is the Director of newly formed Finance Sector Hub in UNDP.
Finally, six start-ups pitched their business ideas in front of jury members. The winning start-up selected by the jury was Forest Berg with a mission to save forests from illegal logging activities and fire accidents by creating sustainable forest management, monitoring, protection, and governance system.
KEY TAKEAWAYS
Key takeaways from the forum can be summarised as below:
Regional banks' interest in ESG is growing
Low awareness is one of the barriers for deploying EE and RE technologies by SME-s and banks
There is a need to unlock private financing in the region


Following the intense two days in Yerevan, we feel confident that the opportunities in this region will continue to develop, but that the topic of sustainable finance remains a relevant but relatively new concept for the region. If the right parties are connected and knowledge is shared, many projects can be realized in the coming years. Sustainable Finance Forum will return in 2020 and become an annual platform in the region.
Stay tuned as the dates for 2020 edition will be announced shortly.